Paper Hearts
Courtney Walsh
Tyndale House Publishers
2015
Official Back Cover Synopsis:
Abigail Pressman never would have guessed that love notes penned on paper hearts by an anonymous couple could challenge her doubts about romance. A business owner in a quaint tourist town, she dreams of expanding. but lately, she's more focused on resisting the matchmaking efforts of the Valentine Volunteers, who gather in her store to continue Loves Park's tradition of stamping mail with the city's romantic postmark.
When Abigail is unwillingly drafted into the Volunteers, she encounters the hearts, a distraction that couldn't come at a worse time. A hard-to-read doctor has become Abigail's new landlord, and he's threatening to end her lease.
As she fights a growing attraction to this man intent on crushing her dreams, Abigail is inspired to string the hearts in her store, sparking a citywide infatuation with the artsy trend. But when a new batch of hearts arrive, it appears something tragic has happened to the couple. Will uncovering their story confirm Abigail's doubts, or could it rescue her dreams . . . and her heart?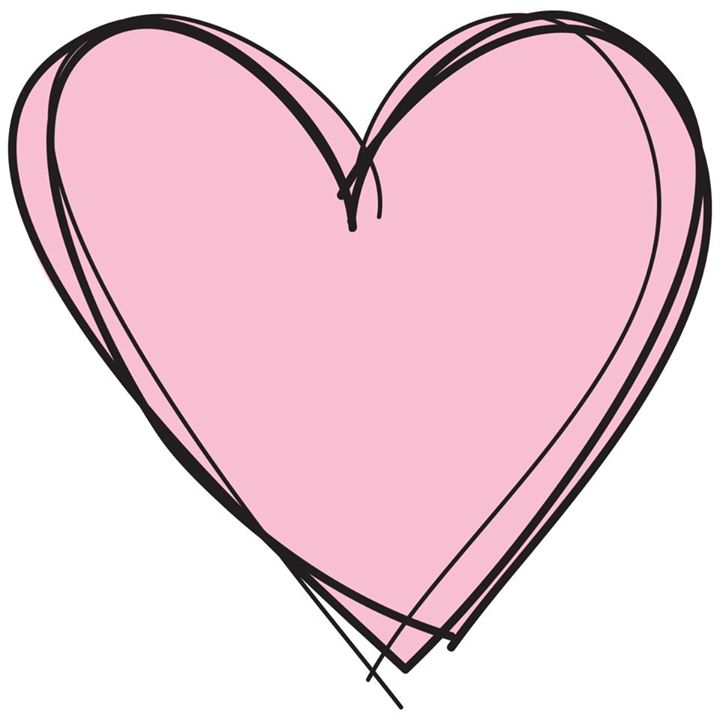 If your interest is already snagged, as mine was, make sure to check out the author's
Facebook
page!
My Personal Thoughts:
Well, it happened. I found a contemporary romance that I can genuinely say I love. Do you ever tire of those books about people who have everything together? Their lives are successful, they're confident in everything they do, they meet, fall in love, and everything is perfect. Those types of books always make me feel inferior, and when you feel inferior to a fictional character, that's a bad sign! This is probably why I don't read much in the way of contemporary fiction because I always find the heroine too pushy, living in absolute surety of the universe and her place in it.
Not so for the charming and hesitant Abigail Pressman. Her father left her family when she was still a child, never giving a reason for his abandonment. In an ordinary town that might not be such a huge deal, but it's a very big deal in Loves Park, Colorado where everything revolves around true love and romance. If you've ever seen
The 10th Kingdom
with Kissing Town, Loves Park feels a lot like that. And for Abigail, still single at 30, the town is torture. It's not that she wants to get married because, frankly, she doesn't trust in marriage and true love. It's just that she feels like everyone in town is looking at her. She is, after all, one of the founding family's last remaining single women. Her business, while enough for her, is not enough for her mother, or for the Valentine Volunteers who are determined to marry her off. None of her wants and needs are taken into account, nor can anyone fix her lack of trust in the male sex. For Abigail, fairy-tale endings seem too good to be true because they are.
I love this. I love the realism of a young woman who is slightly awkward when she talks to men, who isn't even sure if she'd make a good wife or mother, and who is still single at 30. Because that's me. Oh, not the talking to men part, but I am cynical about the emotions that are supposed to swirl when a person is in love. I've never felt them, and so for me, it seems like that feeling is just a big phony. I'm sure it's not, but a part of me still thinks that way.
Paper Hearts
is probably the best book I could have read for Valentine's Day this year. Every year my cynicism climbs, leaving me with even more of a clinical eye when I look at men. I am Abigail in many ways minus the bookstore, although believe me I wish I owned a bookstore! Almost everything she feels, I feel. Our past experiences keep us from feeling like we can trust in the opposite sex. Romance is a waste of time and a risk that's not worth the taking. But maybe, just maybe, because Abigail discovered it is a risk worth taking, someday I can take it too. She's an inspiration for me, and so I must sincerely thank Ms. Walsh for creating a character so truly relatable to who I am as a person and to where I'm at in my life's journey.
As for Dr. Jacob Willoughby, I at once both like him and dislike him. He's a man with a high moral standard, yet at the same time he allowed himself to be pushed around by a woman, not the heroine, who is obviously a money-grubbing man-hunter. He didn't stand up for Abigail a time or two, and he didn't stand up for himself until the very end. But I can forgive him because the man has literally been through hell in his personal life and he's scrabbling to make sense of both himself and God. His life is broken and he has to learn to pick up the pieces, hand them to God, and beg for them to be pasted back together. Like Abigail, Jacob is an inspiration because he is not perfect, he has failed at being a hero, and now he's just as tentative about relationships and love as she is. They have to learn to trust together, not apart, and that's what makes
Paper Hearts
such a beautiful and moving story. Just in time for Valentine's Day.
Plus, and this is a big plus for me, both Abigail and Jacob learn to rely on God. Both of them are Christians, but both of them are broken in different ways. Jacob full of self-loathing and mistrust and Abigail full of complacency and hesitation. It takes a couple of miracles and some serious moving of the heart to get them to lean on God once again, but once they do, their lives blossom. If there's one thing I've learned it's that God wants His children to talk to Him, even when I'm angry, hurt, confused, or maybe even unbelieving. Because at least that way I'm keeping the avenue of communication open. It was incredible to walk with Jacob on his road of forgiveness and reconciliation with his heavenly Father.
To conclude,
Paper Hearts
is a story for every person who's spent time lonely and unfulfilled. It's fascinating to read a book about a heroine that could almost be me, but I loved every second of it. Ms. Walsh has certainly written a winner in my book, and I'm already counting
Paper Hearts
towards one of my favorite reads of the year. I hope you'll take the time to give her novel a read, before Valentine's Day if you can manage it. It just might change your outlook, like it did mine.
Make sure to check out the
BOOK TRAILER
that Tyndale made especially for
Paper Hearts
!
- I received
Paper Hearts
from Tyndale House Publishers as a free copy in exchange for an honest review, which I have given.
(
click for the rest of my book reviews
)