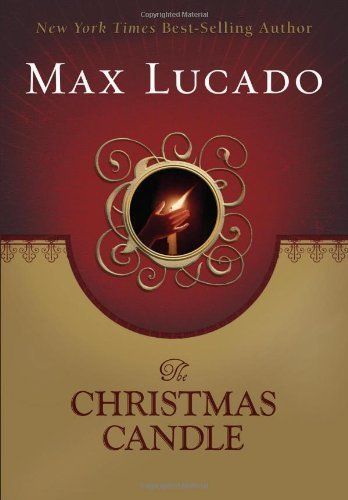 The Christmas Candle
Max Lucado
Thomas Nelson Publishers
2006
✯✯✯✯✯
Official Synopsis
Journey back to a simpler time, to a small English village where nothing out of the ordinary ever happens. Except at Christmastime.

When a mysterious angel suddenly appears in a lowly candlemaker's shop, the holy and the human collide in a way that only God could imagine.

Glowing bright with a timeless message, "The Christmas Candle" will warm your heart with a surprising reminder of God's bountiful love.
My Thoughts
Christmas miracles warm the heart in so many ways, and none better than The Christmas Candle by Max Lucado.
Every 25 years, the same angel comes to the elderly candlemaker's shop in the little village of Gladstone, touching one candle, which the candlemaker then gives away to someone in need, instructing that person to pray to God for a miracle after having lit the candle. The miracle always happens. Only now the new minister isn't necessarily a believer in the supernatural workings of God, more of a mind that God created the earth and then left it alone. The candlemaker and his wife battle against the new minister's cynicism and even against their own mistakes, praying that God can and will continue to use them for His glory, this, the final candle they will receive during their lifetime.